By Cindy Lobert
Branson, Missouri is known for its senior-friendly attractions, stunning scenery and many theaters. In fact, Branson is nicknamed the "Live Music Show Capital of the World." And it's quickly becoming a top vacation destination for the over 50 crowd.
While live shows are its main claim to fame, Branson offers a wide variety of other options, including renowned golf courses, museums, boating and water sports on Table Lake and shopping — all with panoramic views of the Ozark Mountains.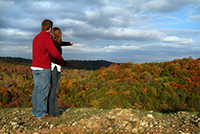 Lodging
Many of Branson's hotel and resorts feature breathtaking mountain vistas. From cabins nestled into hillsides to top-notch resorts and spas, Branson has accommodations to please just about everyone. Many hotels and resorts also offer shuttle service to shows, shopping and activities.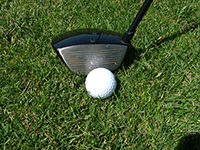 Golf and Recreation
Niklaus, Palmer, Payne Stewart — just a few of the names attached to Branson's many golf courses. Branson caters to every level of play, including miniature golf. If golf isn't your thing, excellent fishing, boating, biking, hiking, horseback riding, canoeing and kayaking are just some of the outdoor options you'll find in Branson.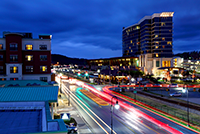 Shows
Branson boasts over 100 live shows at any given time, giving visitors plenty of concert options. An always-changing lineup of country singers, classic rock, comedy acts, jamborees, magicians, acrobats and more border the lively 76 Country Boulevard.
Attractions and Museums
Thrill seekers should be sure to check out Silver Dollar City, an award-winning 1880's-style theme park. For more laid-back entertainment, hop aboard the Showboat Branson Belle for a memorable dinner cruise. Museums include the Titanic Museum, Branson Auto and Farm Museum, the World's Largest Toy Museum, the Hollywood Wax Museum and dozens more.
For more information about a Branson vacation, visit www.explorebranson.com and http://www.seniorcitizenjournal.com/travel-articles/seniors-love-to-visit-branson.