According to the Pew Research Center, the share of 55 to 64-year-olds that sign up for dating sites has doubled from 6 percent to 12 percent in the last 2 years. Boomers are a prime target for dating sites because they are more likely to be single, divorced or widowed.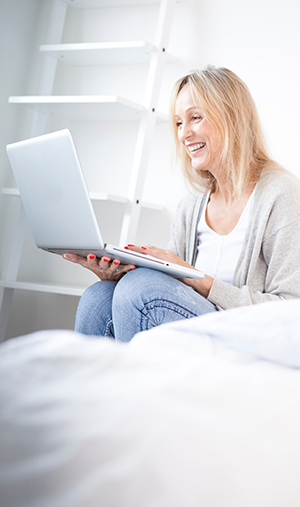 Willing to try Online Dating? Here's How to Get Started:
When you are asked to share something about you, make sure it is upbeat! For example, do you like to dance or go to museums?


When making that first date, offer to meet for a walk or a cup of coffee. This makes the date more casual and if it doesn't work romantically, it's easier to transition into friendship.
Take a photograph of yourself in an area that is well lit and make sure the background doesn't detract from you. Remember to smile!
Ask questions that reveal each others' interests, such as family, hobbies, and occupation.
Popular Dating Sites for Seniors:

eHarmony – eHarmony's Compatibility Matching System searches through thousands of senior singles to find the most compatible match.
Match.com – Of its 17 million members, 2.5 million are seniors.  You can explore your potential mateís education, faith, and politics.
OkCupid.com – OkCupid, 3.5 million members, offers a unique spin on profile questions, such as "What six things could you never do without?"
OurTime.com – One of the most popular sites for the over 50 set, OurTime boasts 1.4 million seniors. Its personality questions range from "Do you like to cook?" to "Are you a punctual person?"
ChristianMingle.com – Is religious preference important to you? This is the largest online community for single Christians.