Now is the perfect time to start planning an activity you can enjoy with your grandchildren while they are on spring break.
The arrival of spring means local farmers markets are abundant with fresh produce.  Kids love to help in the kitchen, so bring your grandchildren to the market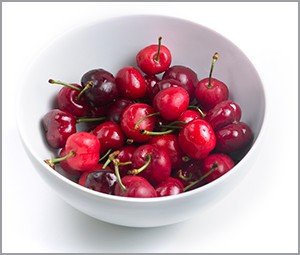 and let them pick out fruits and vegetables for a meal you can prepare together.  Ask vendors if you can try samples.  This is a great opportunity to get your grandchildren to taste food they have never tried before.  Even if you have picky eaters, they may try new food if they play a part in the preparation.  You can also go to a pick-your-own farm, where they can harvest fruits and vegetables themselves.
When you get home, search for recipes you can make using your purchases.  Gather the ingredients and tools youíll need.  Your little chefs will get even more excited if you provide them with their very own aprons and kid-friendly kitchen tools.  Assign younger children simple tasks, like measuring or mixing.  Older children can help with tasks like cutting or grating.
Once the meal is done, it's time to enjoy your creation.  Your grandchildren will be excited to try the dishes they helped prepare, and you'll have a new activity you can enjoy together!
By Caitlin Watzke
Bonus Recipe: Make Your Own Pizza!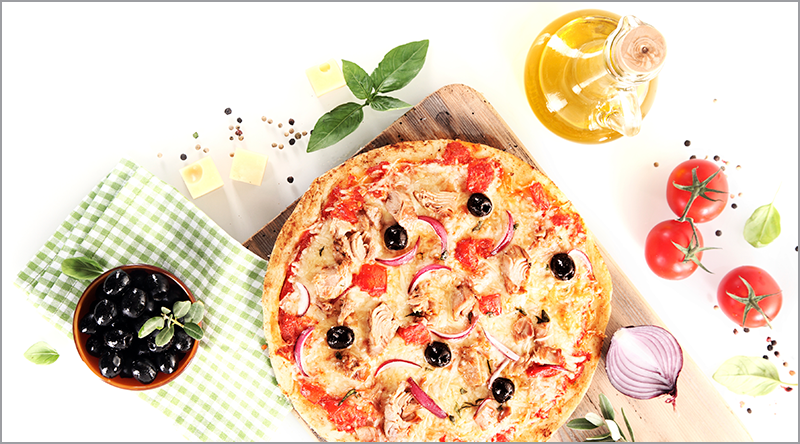 Ingredients:
Crust
 2 tsp. dry yeast
 1 tsp. honey or sugar
 1 cup very warm water
 3 1/2 to 5 cups flour
 1/2 tsp. salt
 1/4 cup oil
Sauce
 1 (8-ounce) can tomato paste
 1 (8-ounce) can water
 1 tsp. basil
 1 tsp. oregano
Toppings
 1 large onion, finely chopped
 1 green pepper, finely chopped
 1/2 pound mushrooms, sliced
 Black or stuffed olives, sliced
 8 ounces mozzarella cheese or soy mozzarella
Directions:
Combine yeast, honey or sugar and water in a large bowl until the yeast has dissolved.  Stir in flour, salt and oil.
Knead the dough in the bowl a few times, then cover it, and let rise for an hour.
Punch the dough down, and divide into four equal-sized balls.  Cover them with a towel.
 On a lightly floured surface, roll each ball out into a 10-inch circle with a floured rolling pin.
Lightly oil two cookie sheets, and put two circles on each.  Heat the oven to 425 degrees F.
To make the sauce, mix tomato paste, water, basil and oregano in a small bowl.  Spread the sauce evenly on the circles.
Sprinkle on the toppings of your choice.
Grate cheese and sprinkle on top.
Bake for 15 to 20 minutes until the cheese is melted and the crust is cooked.
Recipe courtesy of Kids Can Cook, written by Dorothy Bates